Wild Kingdom Returns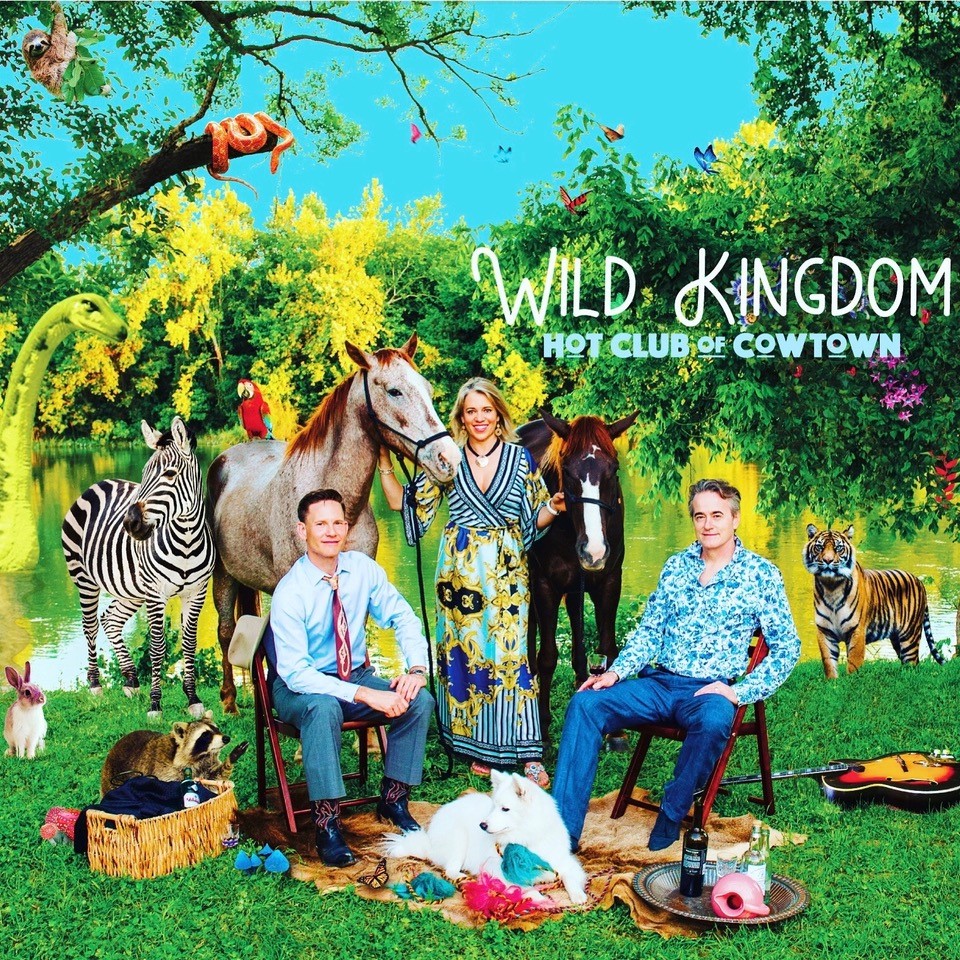 "Hot Club of Cowtown shines brilliantly on Wild Kingdom, coming close to perfection on every song, for these musicians weave the notes of every song seamlessly into a brightly colored cloth that reflects every facet of light they find in the spaces in each tune." ~ Henry Carrigan, No Depression

"Wild Kingdom is loaded with character and charm, a testament to the energy and nuance Hot Club still have to offer so long into their career." ~ Andy Jurik, PopMatters ***

"Holy cow! That's some fine Texan songwriting...This first album of original material in ten years underlines how the songwriting talents of the band's two lead vocalists, fiddler Elana James and guitarist Whit Smith, have matured like the best bourbon...Terrific musicianship, songs, album." ~ ****Mark Sampson, Songlines.
CONTINUE TO MAIN WEBSITE